Recognizing new investment team leadership Congratulating our co-Chief Investment Officers, Dimitri Krikelas and Terrence Demorest. Update by Westmount Staff
19 January 2022
We are excited to announce that two longtime leaders of Westmount's investment team, Terrence Demorest and Dimitri Krikelas, have been named co-Chief Investment Officers, effective immediately. The change comes as Westmount's investment platform continues to grow and deliver strong results.
Terrence will become Chief Investment Officer—Public Markets and ESG, continuing to focus on investments in the public stock and bond markets, as well as investments made with an Environmental, Social, and Governance (ESG) orientation. Dimitri will become Chief Investment Officer—Private Markets, continuing to spearhead Westmount's substantial efforts in investing in the private equity and debt markets.
Westmount's previous Chief Investment Officer, Jim Berliner, will remain an active member of the Westmount's Investment Committee, as well as provide firmwide leadership on Westmount's Management Committee.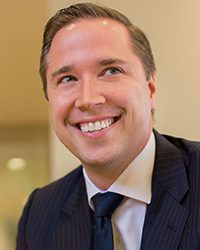 Terrence came to Westmount in 2008 and for years has led our investment research efforts. He also works directly with clients, helping them set goals and recommending customized solutions to fit their specific needs. In 2018, Terrence was instrumental in developing and launching Westmount's ESG portfolio, which targets investments that have the potential to deliver attractive returns while also adhering to certain ethical, operational, and impact objectives.
Terrence completed a double major in political science and history from the University of Pennsylvania before going on to earn his Master of Business Administration degree from Georgetown University. Prior to joining Westmount, he worked with high-net-worth clients at Citi Private Bank.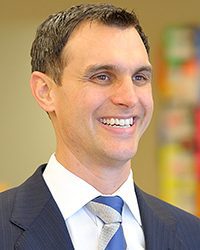 Since joining Westmount in 2010, Dimitri has distinguished himself with his alternative investments research, particularly within the realm of private assets including real estate, private equity, and private credit. In 2019, he launched Westmount's first diversified, multi-manager and multi-strategy private investment fund targeting institutional funds seeking growth and income, which he continues to guide today.
Before joining the Westmount team in 2010, Dimitri worked in real estate management, mergers and acquisitions, and investment consulting, including serving as director of analytics at Canterbury Consulting. He earned a Bachelor of Arts degree in economics and an MBA from UC Irvine.
Recent posts
A win-win for consumers and investors
POA, HIPAA, and AHCD – understanding these safeguards for the unexpected