Accessing our client portal app Account information, performance reports, and statements at your fingertips.
19 October 2022
Access your Westmount account information, quarterly performance reports, and statements from anywhere, at any time, with the My Westmount app! The My Westmount app is free to download and can be found on the Apple app store (for iPhone users) and Google Play store (for Android users).
How do I get the app?
To get started, download the My Westmount app via the Apple or Google Play app stores. After your download is complete, you will log in using the same client login you use for your desktop portal.
Please Note: If you need to reset your account, we are happy to help! Give us a call at 310-556-2502 or email us at info@westmount.com for questions on resetting your password.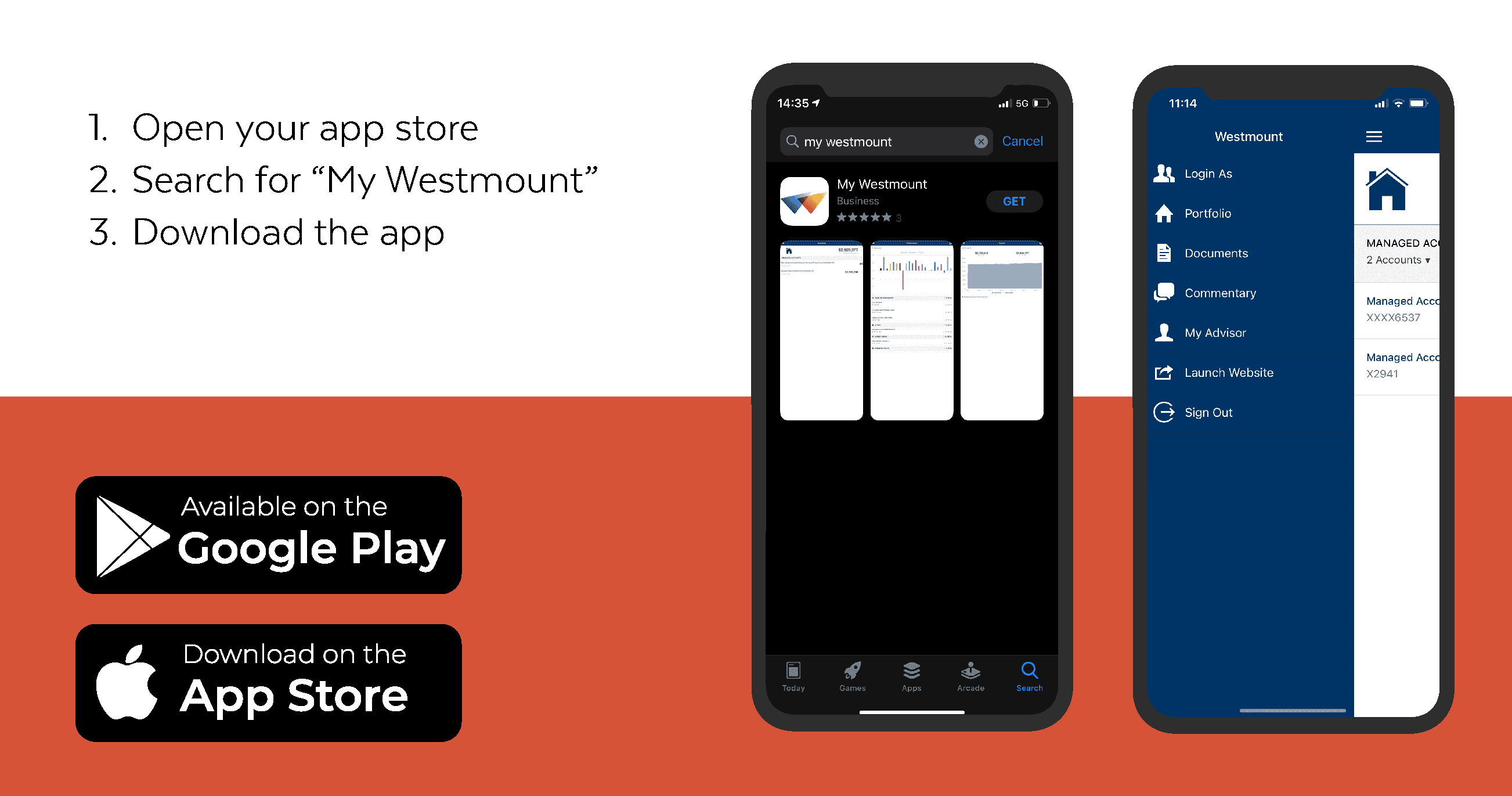 What can I use the My Westmount app for?
Most clients use My Westmount to look up investment reports, quarterly statements, private investment reports (if applicable), performance, and account activity. Below is an example of what these reports may look like via the client portal app.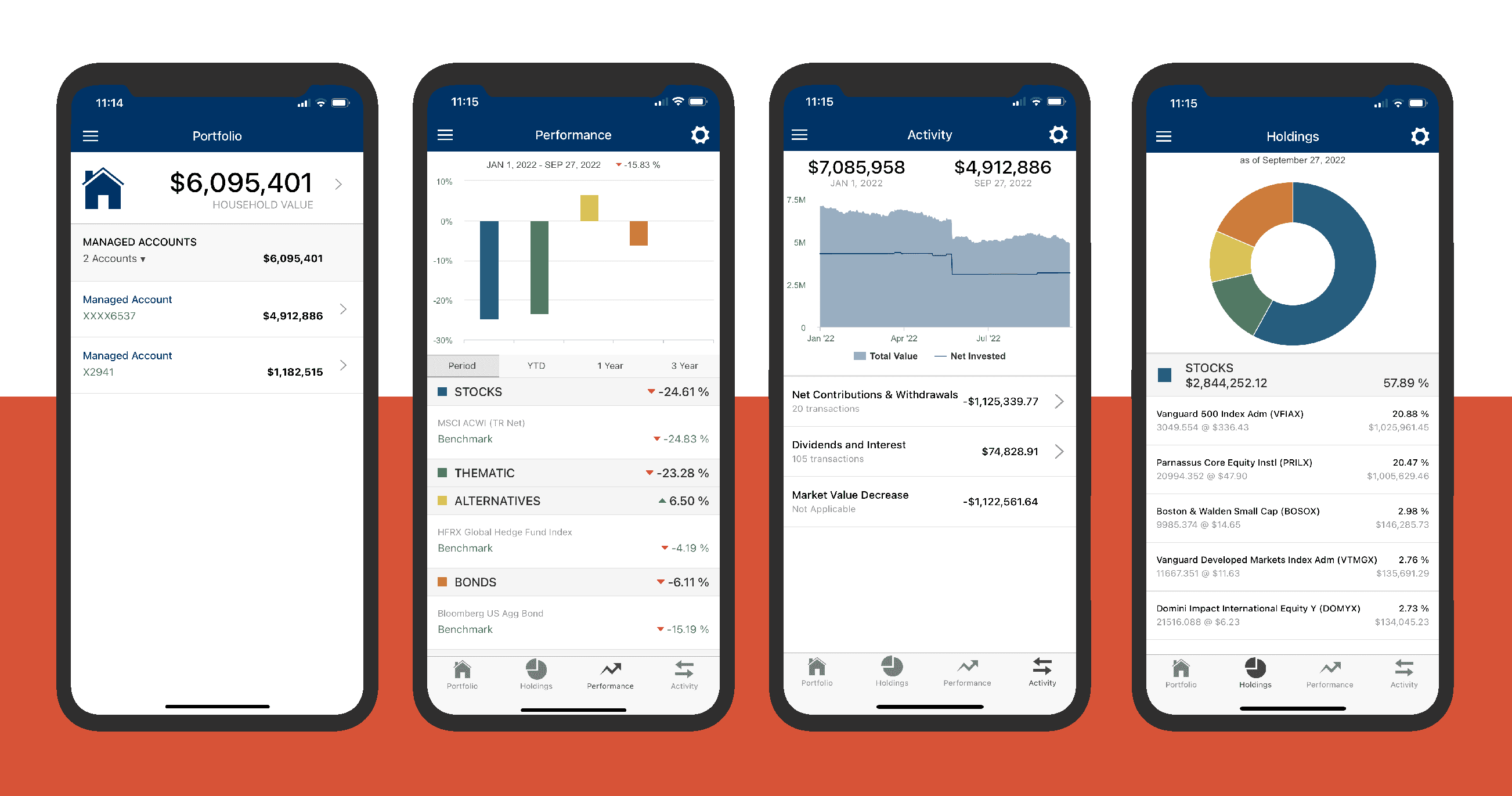 Are My Westmount and The Schwab Alliance Portal the same?
Schwab Alliance serves a different purpose than your Westmount client portal.
Westmount clients can use the Schwab Alliance portal to electronically approve move money requests, complete account paperwork sent through Schwab DocuSign, and access monthly statements or tax documents.
If you have any questions on accessing the Schwab Alliance portal, please contact 800-515-2157.
Recent posts
A win-win for consumers and investors
POA, HIPAA, and AHCD – understanding these safeguards for the unexpected