Welcoming Felicia Chang, director of wealth strategy Meet Felicia Chang, our first Director of Wealth Strategy. Update by Westmount Staff
9 February 2022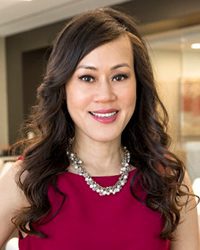 We are thrilled to welcome Felicia Chang as our firm's first Director of Wealth Strategy. In this newly-created position, she will consult with Westmount clients and coordinate with their outside estate planning attorneys on advanced planning strategies and techniques, particularly in the areas of wealth transfer, charitable giving, and income tax planning.
Felicia will also work closely with other members of our financial planning team to deliver plans and strategies to our largest and most complex relationships. She joins at a time when financial planning has become top-of mind for many clients in light of uncertainties brought about by the COVID-19 pandemic and the potential for material income and estate tax changes.
Felicia brings more than 20 years of trust and estate planning experience to the position. Before joining Westmount, she was a senior wealth planning strategist at Wells Fargo Private Bank, where she functioned as the subject matter expert for estate planning, charitable planning, and advanced wealth transfer strategies.
Prior to Wells Fargo, Felicia was a practicing Trust and Estate attorney. Most recently, she practiced at the law firm of Mitchell Silberberg & Knupp LLP, advising high-net-worth individuals and families in all phases of estate planning, including trust administration, gift and generation-skipping tax planning and charitable planned giving. She was previously an attorney at the law firms of Katten Muchin Rosenman LLP and Jeffer Mangels Butler & Mitchell LLP.
Felicia obtained her Juris Doctorate from the UCLA School of Law and a Bachelor of Science degree in business administration with high honors from the University of California, Berkeley.
Recent posts
A win-win for consumers and investors
POA, HIPAA, and AHCD – understanding these safeguards for the unexpected